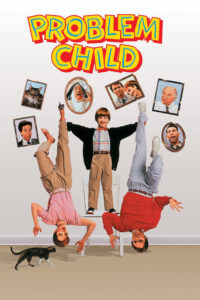 Inspired by the Los Angeles Times article, "An Adopted Boy and Terror Begins", published in 1988, the misguided comedy Problem Child has turned 30, a movie I would watch almost on repeat as a youngster. Macaulay Culkin reportedly auditioned for the title role, but it went to the lesser-known Michael Oliver, a kid who did for redheads what Jaws did for sharks.
Originally what was pitched as a horror film similar to that of The Bad Seed or The Omen, quickly evolved to a child-friendly comedy upon the insistence of Universal Studios, about an infertile married couple who adopt a 7-year-old boy. Affably named "Junior", the new parents soon discover their pre-packaged son's compulsion for devilish and incorrigible behaviour, driving them both to breaking point.
I remember being quite shocked to learn that Problem Child was met with a negative response from audiences and critics alike and that it's generally still considered a less-than-ordinary movie. Thankfully, nostalgia can you get you pretty far when revisiting favourites from your youth, but with the blinders of childhood now off, I can see why the film warranted so much criticism. It's very mean-spirited, with just about every character, both children and adults, portrayed as either nasty or obnoxious. However, leading man John Ritter as Junior's adoptive father, Ben Healy, is very counter to those around him, including his wife, Flo, played by Amy Yasbeck, a disingenuous social climber. Ben is kind-hearted, but a push-over, especially for his tyrannical father Ben Healy Sr. who owns a sporting goods store, where the younger man haplessly works. Ritter's reactionary performance and his nice-guy demeanour, synonymous with the comedic actor, solidifies him as the true star of Problem Child; he's the reason you should watch it. In terms of comedy, the film offers very much Looney Tunes-inspired gags which partially works as our "protagonist" Junior is essentially a cartoon character. Contrastingly, the violent nature to some of the jokes often has disturbing implications, which I think probably rubbed parents in the audience the wrong way. Michael Oliver's performance isn't great, but the story doesn't really call for anything more as Junior's longing for adoption by loving parents doesn't yield much warmth since it's often undercut by the comedy. I've always loved Jack Warden as Ben Healy Sr. who isn't far removed from the cranky and scheming Roy Fuchs in Used Cars. He clearly embraces the film's slapstick element and his performance is all the better for it, while Gilbert Gottfried pretty much plays himself along with Seinfeld's Michael Richards as Martin "Bow Tie Killer" Beck; basically, if Kramer was a hardened criminal.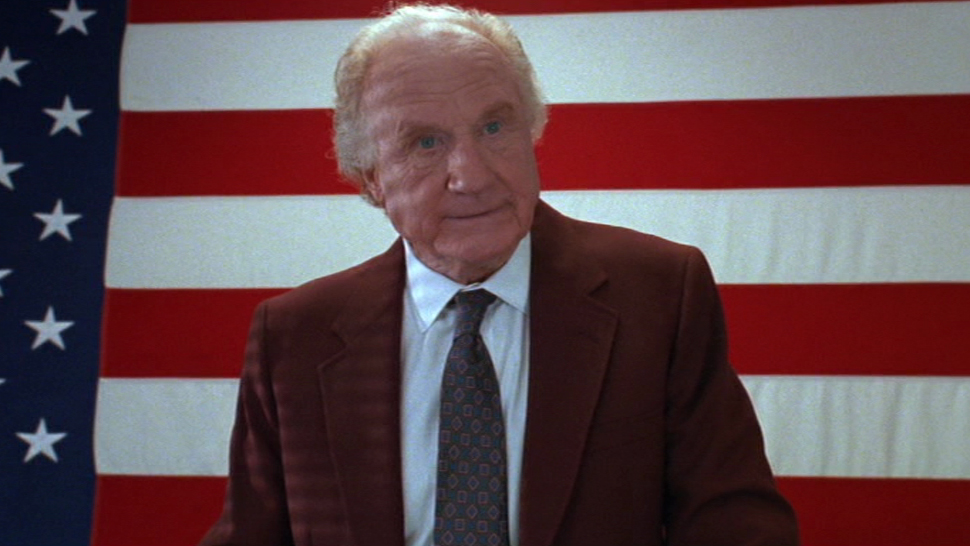 In the LA Times article mentioned above, a married couple sued an adoption agency for not disclosing their child's behavioural and mental health issues. Also the fact that the child in question had been returned numerous times; a point that would be amplified in the film. Problem Child isn't the upper echelon of comedy I thought it was when I was 7. Looking back now, it seems almost funny by accident as much the comedy comes from the little nuances to the more memorable performances. Nevertheless, it's worth hanging onto, plus the DVD is somewhat of a rarity nowadays, so there's an economic incentive.
PROBLEM CHILD
(1990, director: Dennis Dugan)
★★★
direct dvd screen captures
You can follow cinematic randomness on Twitter and Facebook where you'll find all my cinematic exploits. Thank you for visiting!