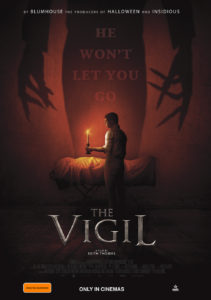 Blumhouse Productions have been compared to Hammer Films in recent years, due to their cost-effective approach to producing films on a yearly basis, particularly those of horror and thriller variety. In what has so far been a problematic year for cinema releases, the company's tally for 2020 currently stands at five with the latest being The Vigil, a minimalistic feature showing now in Australian cinemas through Rialto Distribution.
Trying to make an independent existence for himself outside the shadow of his conservative Jewish community Yakov, a struggling young man living Brooklyn's Hassidic "Boro" Park, is pulled back into his old life when he's asked to be "shomer" and sit vigil over a diseased member of his faith. Initial conflictions aside, our lead utilises the opportunity to make some extra money, but things don't go to plan when, during the late-night hours, he is stalked and tormented by a malevolent entity. The Vigil's plot is very simple and much like a ceremonial candle, burns slowly under the dim light from street lamps and the glow from our protagonist's smartphone. No illusions are made as to what dwells in this ominous home, but between the moderate jump-scares, a good portion of time is spent learning about the parasitical being, which mirrors the effects of trauma and how a horrific event from one's past can latch itself onto the individual. There's a nice harmony between traditional 'monster movie' clichés and metaphorical storytelling that fits in well with in the current style and landscape of horror cinema. Dave Davis as Yakov gives a sullen performance, evident of someone is finding difficulty coping with a tragic event and re-entering social normality. An extra layer is given towards our lead's character via hints of discontentment towards with his faith which is ultimately tested throughout the film's runtime. I found the subject matter of a Jewish-specific entity to be the most interesting element, and while the film is typical in many ways of other "demonic" genre entries, its setting adds a unique quality along; Yiddish-themed horror isn't common but is certainly something I'd like to see more of.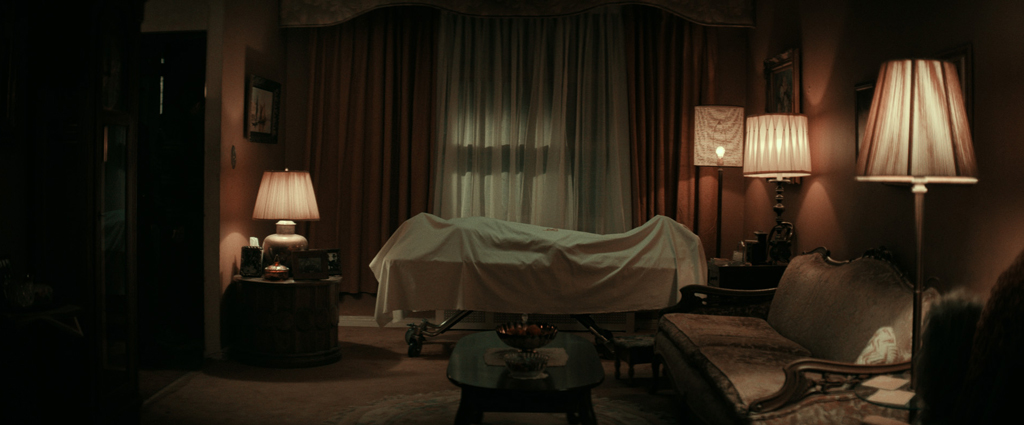 Many of us are feeling nervous right now, if not scared with COVID-19 on the rise in many places, so seeing a scary movie probably isn't on you 'to-do-list'. However, the horror genre has often proved a fun means of escape, so if you're undeterred, venture down this dark corridor of Jewish folklore.
Visit Flicks.com.au for a complete list of session times and locations.
THE VIGIL
(2019, director: Keith Thomas)
★★★½
production stills courtesy of Rialto Distribution 
You can follow cinematic randomness on Twitter and Facebook where you'll find all my cinematic exploits. Thank you for visiting!