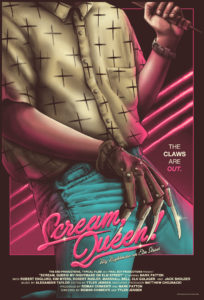 A Nightmare on Elm Street 2: Freddy's Revenge came out in Australia on April 10th, 1986 when I was only 19-months-old. Now, while being obviously far too young to retain any sort of memory from the first 'Elm Street' sequel, I was able to experience the journey the film had taken from being an object of ridicule to its rediscovery, and newfound appreciation from horror fans. Scream, Queen! My Nightmare on Elm Street is a documentary feature that examines the homoerotic subtext in Freddy's Revenge and more so tells the story of the film's male lead, Mark Patton, who walked away from his acting career in Hollywood due to the stigma and homophobic culture towards gay actors, despite being in the closet.
Opening with an appropriately chaotic montage celebrating cinema's many 'Scream Queens', we get a quick summarised history of Freddy's Revenge being branded a 'gay horror film' and the varied response from online communities and fans in general. The focus quickly shifts towards Mark Patton's sudden departure from acting. The performer went off the radar for literally decades until the epic retrospective feature Never Sleep Again brought him out of the woodwork for which he finally began to shed some light on what happened. Mark is a sympathetic figure; although he clearly has, or should I say had, a chip on his shoulder towards Freddy's Revenge, in particular screenwriter David Chaskin, who wrote the script as a reflection of the social climate surrounding homosexuality, the fear of coming out and to a lesser extent the horror that was AIDS; personified by Freddy Krueger. Mark talks very candidly about his early career and aspirations, from commercials to the stage and then the big screen. The documentary offers a fascinating deep-dive into mid-80s Hollywood, the rise of conservatism and the developing AIDS crisis which was outing actors, following the shocking death of leading man Rock Hudson. Mark sums up the anxiety perfectly in one jarring sentence, "If you didn't hear from someone in a year, you just assumed they were dead.". As we return to the topic of Freddy's Revenge, Mark is harbouring a great deal of emotional turmoil over the controversial entry in the A Nightmare on Elm Street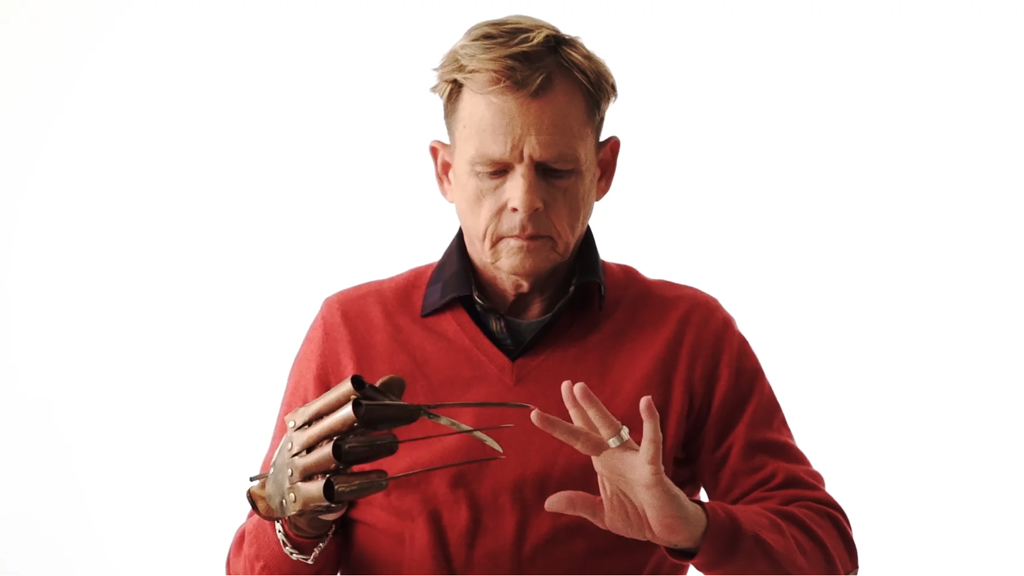 series. We follow the actor as he reunites with his co-stars for the first time in thirty years which leads to an intimate discussion about making the film from those who worked on it. This segment proves to not only be intriguing viewing from a fan perspective but is an example of very genuine documentary filmmaking, free of agenda or a fabricated narrative. Scream, Queen! ends on a climactic note with Mark's confrontation with writer David Chaskin, who for years never admitted to writing the film a "certain way", but has since owned up to his intentions. Without spoiling the moment, I will say that to finally hear both sides in equal measure really gives a lot of clarity into the mindset of both individuals.
Scream, Queen! My Nightmare on Elm Street was really worth the wait and while it's intended to tell Mark's story, the film does maintain a level of objectivity. Mark expresses how the subtext and the more blatant moments of Freddy's Revenge hindered him as an actor due to his sexual orientation, but in the end, it was his choice to walk away and it wasn't uncommon for actors in B-grade horror films not to have flourishing careers. Thankfully we now live in a world that's more accepting, with Mark embracing the film that in some ways once destroyed him while becoming an admired and inspirational figure in the colourful and diverse world of horror cinema.
SCREAM, QUEEN! MY NIGHTMARE ON ELM STREET    
(2019, director: Tyler Jensen & Roman Chimienti)
★★★★
production stills
You can follow cinematic randomness on Twitter and Facebook where you'll find all my cinematic exploits. Thank you for visiting!