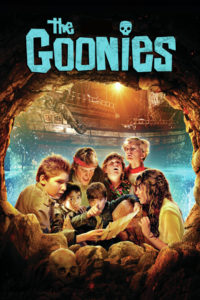 How I came to first see The Goonies was very typical. I was too young to have seen in cinemas, but was later introduced via VHS by my eldest cousin, just four years into the film's existence on home video. Within minutes Joe Pantoliano as one half of the Fratelli brothers, Francis, taught me that the "stuff" people put in cars (ie petrol) catches fire. This enlightening moment was one of several the next 114 minutes would offer, including the disturbing false notion of what happens when someone drops a baby. Thirty-five years later and The Goonies has now become the 'Saudi Oil Fields' of nostalgia fuel to a generation of fans and filmmakers alike.
With their home facing foreclosure by the evillest of 80s villains, upper class snobs (second in prevalence only to Nazis) a group of misfit kids embark on whimsical adventure in search of a local legend. The Goonies has aged reasonably well due to its ability to tap into the fundamental urge for adventure present during childhood. Despite being a little racist by perpetuating certain stereotypes, the Richard Donner film one of the most treasured cinematic time capsules. On a more personal level, I always felt a special connection to Mikey (Sean Astin), being a fellow asthmatic and hay fever sufferer. I was also a slightly sullen kid at times, yet harboured a very active imagination. Mouth (Corey Feldman) was a handful of kids I knew in primary school and Data spoke to my fascination with electronics, which I regrettably never pursued. I'd be lying if I said that I didn't have a slight crush on Andy (Kerrie Green), although she wasn't the first girl I noticed in movies; that was Olivia d'Abo in Conan the Destroyer.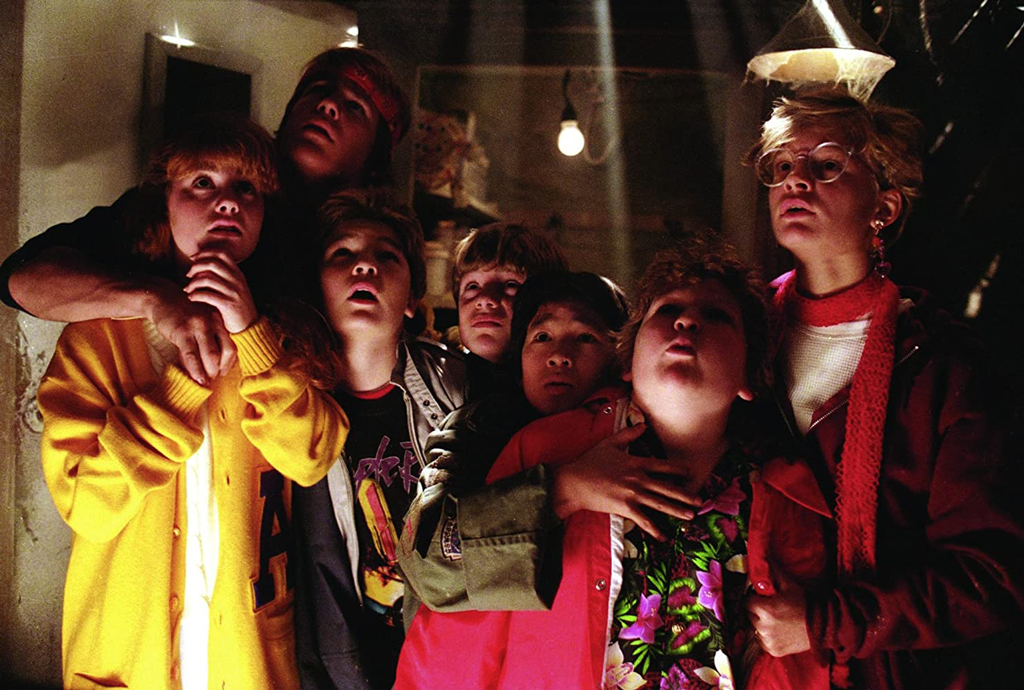 Watching The Goonies now, I see it more as a map of my own childhood, as I'm sure many do. While the film embodies a very universal quality, it's also uniquely special to those who grew up watching the Steven Spielberg-produced classic. I remember re-discovering the film at age 17 with its first DVD release, which contained a video commentary from the cast, leading to my first nostalgia binge. However, during my most recent viewing of The Goonies I was getting a very potent Stranger Things vibe as Mickey, Mouth, Chunk and Data rode their bikes along Astoria's outskirts. It almost felt wrong, like some cosmic law had been broken, when for a slight moment nostalgia had become inverted.
THE GOONIES    
(1985, director: Richard Donner)
★★★★
You can follow cinematic randomness on Twitter and Facebook where you'll find all my cinematic exploits. Thank you for visiting!