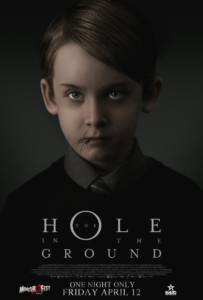 Set for a highly anticipated ONE NIGHT ONLY screening across Australian capitals on April 12 by Monster Fest, Irish filmmaker Lee Cronin makes his big screen directorial debut with The Hole in the Ground, a paranoid horror-thriller akin rural folklore.
Young mother, Sarah O'Neill, lives with her son Chris in the peaceful Irish countryside, after what is implied to an abrupt separation from her husband.  Shortly after encountering a mysterious sinkhole in the nearby forest and hearing of some disturbing local stories, Chris' behaviour suddenly begins to change, leading Sarah to think that her son may be someone or something else.
Atmosphere is a significant factor in the film's ability to scare its prospective audience. Upon the opening shots, the seemingly endless country landscape, awash with varying shared of dark greens and browns evokes a feeling of isolation and unease. While set in present day, the rural location with its lack of modern bells and whistles helps in creating the feeling of a more traditional piece; in some ways like a fairy tale with an aging homestead on the edge of a foreboding wilderness. Sarah's initial encounter with the abnormally large sinkhole acts as the catalyst for what is to come. Her melancholic demeanour is spurred by local gossip, eerier encounters with an elder neighbour and subtle changes to her son's behaviour, the kind only a mother could notice. Suggestions of past abuse and regret over a life unfulfilled add to Sarah's fragile mental state, which steers the film ambiguous quality in a similar vein to such classics like The Omen. Could something sinister have replaced Chris or is Sarah coming apart at the seams over guilt and past trauma? For a limited cast, Seána Kerslake and James Quinn Markey as mother and son have genuine chemistry and affection, enabling easy connection with the audience. James Cosmo appears in a minor supporting role as neighbour Des (Game of Thrones, Braveheart) along with Kati Outinen as his troubled wife Noreen, who add to story's haunting quality despite only a few brief appearances.
The Hole in the Ground offers a lot more than what's on the surface, so by saying that, I would avoid watching the trailer or at least it's latter half. It's a film well worth going in fresh without expectations. Some may find it too cliché is parts, but I see the talked-about new release as something quite sophisticated with an emphasis on classic horror with striking visuals, an ominous tone and deep subtext.
THE HOLE IN THE GROUND
(2019, dir: Lee Cronin)
★★★★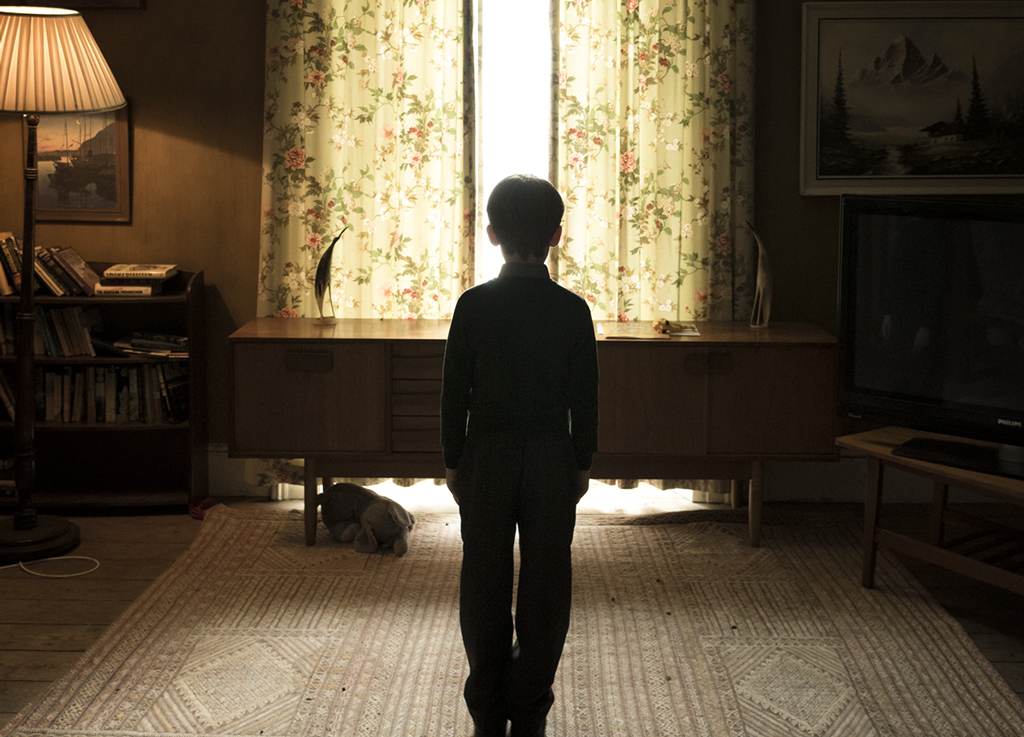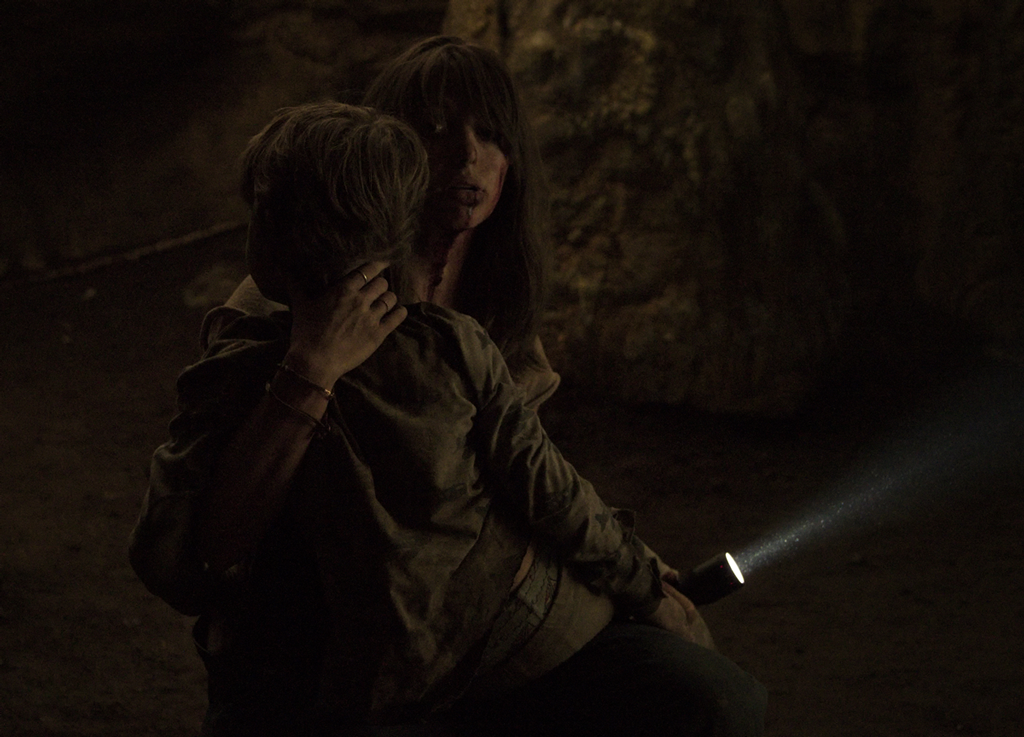 images courtesy of Monster Pictures 
You can follow cinematic randomness on Twitter and Facebook where you'll find all my cinematic exploits. Thank you for visiting!