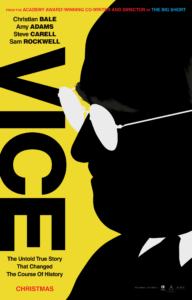 If anything can help curb the post-Christmas slump, it's a simple trip to the movies where new Boxing Day releases wait. It was a toss-up between Holmes & Watson and Vice, with the latter ultimately getting the pick over the latest Will Ferrell and John C. Reilly comedy, which still has my interest despite abysmal reviews.  Opting for a December 27th screening, I sit here now over a week later on the eve of reality's return, easing my way into another year of film reviewing.
Vice is an unconventional biography drama about the equally unconventional Dick Cheney, whose calculating tactics enabled the unassuming republican to climb the ranks within federal government, ascending to the position of U.S Vice President. Undeterred by the "mostly symbolic role", he was able to yield power like no other before or since.
It feels like only yesterday that I was watching last year's most anticipated biopic, Darkest Hour, a by-the-numbers affair which in hindsight seemed more about getting Gary Oldman that long overdue Oscar. While steering the plot with a mostly linear narrative, fun retro styling, quick editing and visual analogy provides a lot of energy along with a refreshing sensation. Although, considering the film's 2 hour plus runtime, the flashy editing in particular does get a bit much during the first half, almost giving the impression of showing off. However, the greatest strength of Vice is its ability to convey a stark level of seriousness whilst serving as a savage takedown of Cheney himself via his unchecked narcissism, blatant disregard to personal health and agenda of United States dominance for the sake of black gold. Excellent use of razor-sharp comedy knocks controversial veep down a peg or two and brilliantly highlights the absurdity of those early post-9/11 years, when the Bush administration had the world raising their eyebrows for all the wrong reasons.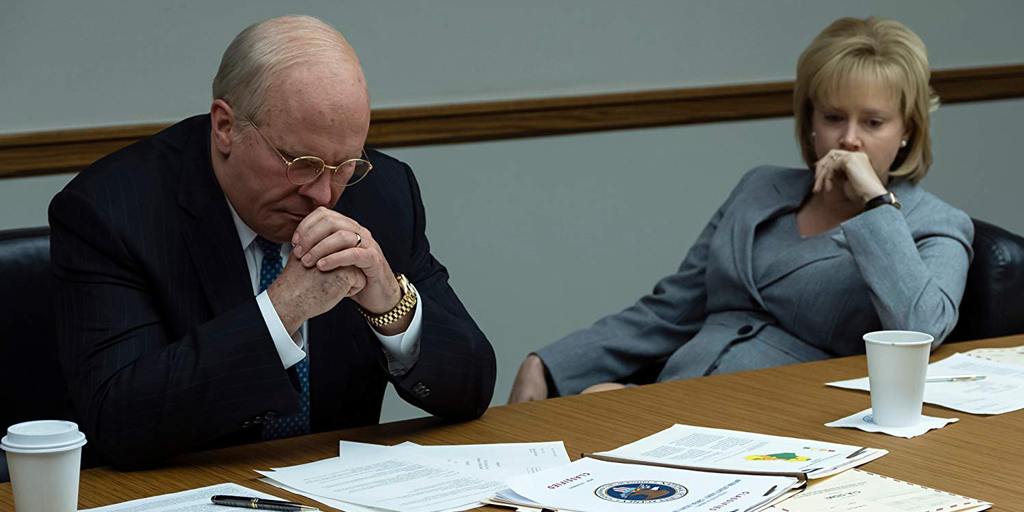 If you've seen Vice by now, it's needless to say that both Christian Bale and Amy Adams are shoe-ins for Oscar nominations as Mr. & Mrs. Cheney; the later of whom especially who I felt gave the broader performance of the two. Bale is excellent and convincing beyond measure, due to another incredible physical transformation, but there wasn't a lot of depth. However, it's obvious he had a lot of fun playing the role. Sam Rockwell stands out as George 'dubya' Bush with all his Texan charm, but Josh Brolin did it better in Oliver Stone's W. from 2008.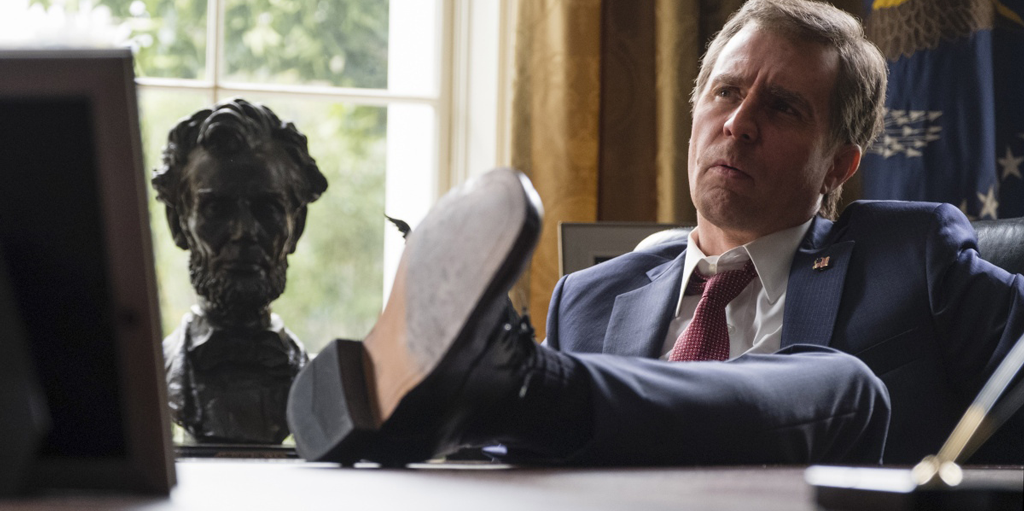 I quote the great 'Colonel Sam Trautman' in Rambo: First Blood Part II when I say that Dick Cheney remains "a stinking bureaucrat who's trying to cover his ass," in world that's a little wiser to past governments. Vice comes at an appropriate time and while it's hard to tell how well it will fare this awards season, the trailer was 2018's best by a mile thanks to one awesome track from The Killers.
VICE  
(2018, dir: Adam McKay)
★★★½
You can follow cinematic randomness on Twitter and Facebook where you'll find all my cinematic exploits. Thank you for visiting!