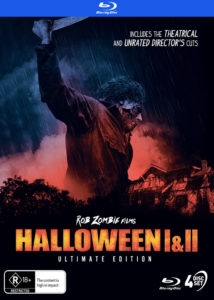 I doubt many horror fans were expecting a new release of Rob Zombie's Halloween movies, given their divisive reputation, but Via Vision Entertainment clearly see some value in the aggressive October onslaught by releasing both the theatrical and extended cuts in one Ultimate Edition set, available now on Blu-ray complete with the mammoth making-of documentary, Michael Lives: The Making of Halloween.
Halloween
I remember being psyched for what was a hotly anticipated remake, as I wasn't much of a fan when it came to John Carpenter's original, a mainly bloodless affair, and in light of Rob Zombie's House of 1000 Corpses, most were expecting something ultra-violent. After my first and subsequent viewing, my impression was that it was rather mean-spirited and gratuitous. Several years on, my views have warmed towards Halloween, especially in the face of much more violent and harsh films which litter the genre today. While some of the dialogue is admittedly a bit jarring during the opening minutes, I can see through Zombie's lens of homing in on a late 70s vibe as we explore Michael's development into a mindless killer, which occupies a good half of the film. However, the element of mystery from the original is still present, even with the more hands-on incarnation of Dr. Loomis, played by Malcom McDowell, who I enjoy slightly more than his original counterpart, Donald Pleasence. McDowell has a warmer quality and brings a nuance not only to the character, but the overall film. Moving onto the second half, Halloween follows mostly the same beats as Carpenter's, although with a lot more carnage as predicted. That being said, not only is the traditional Halloween spirit intact, but Zombie lets it flourish.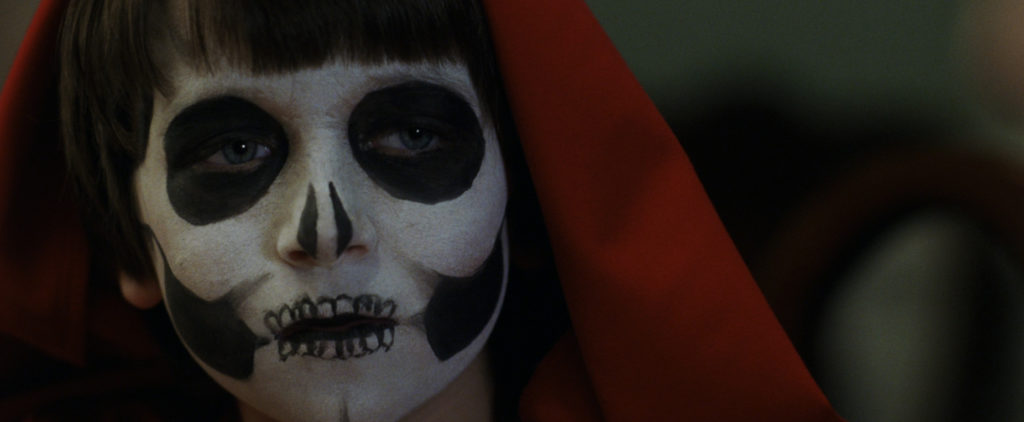 Halloween II
"When you stare into the abyss, the abyss stares back at you."
Who would have known that German philosopher, Friedrich Nietzsche, was warning us about the sequel that was forced upon Rob Zombie by Universal Pictures. Halloween II is direct continuation of its predecessor from two years earlier, and despite most of the cast reprising their respective roles, it's mainly a follow-up in name only.
Unlike the Scream series, for example, this very negative and angry film, that literally shouts in your face, subverts every sequel expectation, amounting to a very unpleasant experience. I've always been firmly of the belief that every movie has it fans, but I'm genuinely at a loss as how one could find an ounce of enjoyment from Halloween II. It's painfully obvious that Zombie didn't want to make the film, one in which he pours in all his resentment, and litters the plot with these strange, fragmented ideas of Michael being called upon by his mother from the afterlife. Meanwhile Laurie Strode, our antagonising "protagonist" is insufferable.
Michael Lives: The Making of Halloween
Social media has taken the place of the traditional 'making-of' featurettes with countless 1-to-2-minute promotional clips uploaded to various platforms with little substance, during a film's production and post-production. Michael Lives: The Making of Halloween, however, will give you a newfound appreciation for these candid behind-the-scenes features. At over 4-hours long, you'll be left feeling apart of the family of cast and crew members who painstakingly and enthusiastically helped bring Zombie's vision to the screen. Every element of the production is explored and not one feels more important to the other, from the details on our killer's mask to Brad Dourif forgetting how to act during one particular scene. I watched the documentary over the course of four nights, and it was oddly comforting, considering the very dark and violent nature of Halloween. Knowing that it came from such a positive experience helped me appreciate the film a lot more.
SPECIAL FEATURES
Halloween
Unrated Director's Cut Feature-Length Commentary by Writer-Director Rob Zombie
Deleted Scenes with Optional Commentary
Alternate Ending with Optional Commentary
Bloopers
The Many Masks of Michael Myers
Reimagining Halloween
Meet The Cast
Casting Sessions
Scout Taylor-Compton Screen Test
Theatrical Trailer
If there's anything that fans can all agree on when it comes to Halloween (2007), is that it's one of the only movies whose deleted scenes and bloopers are not only worth watching, but recommended viewing. As shown in Michael Lives, several key scenes were left on the cutting room floor, but thankfully this disc allows viewers to see them all with commentary explaining why they were sacrificed. The additional featurettes run for about an hour all up, and include interviews with all major cast and crew members. While some content is included in the Michael Lives documentary, the supplements on this disc are more organised and straightforward for fans wanting quick, behind the scenes content. – by Hannah Lynch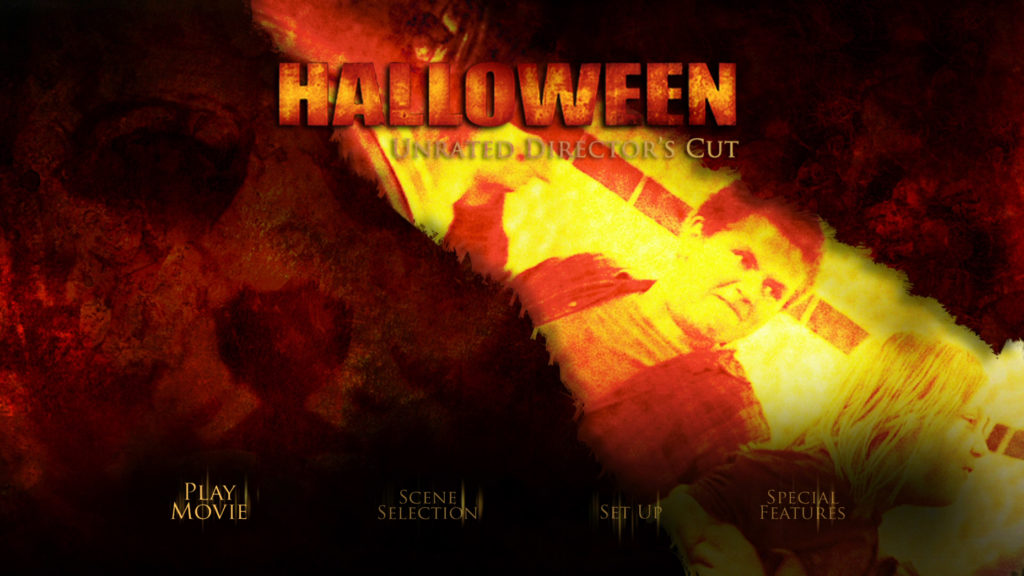 Halloween II
Audio Commentary by Writer-Director Rob Zombie
Deleted and Alternate Scenes
Audition Footage
Make-Up Test Footage
Bloopers
Captain Clegg and the Night Creatures Music Videos
Uncle Seymore Coffins' Stand-Up Routines
Compared to the extras on Halloween, the original supplements for its sequel are a bit disappointing. Deleted scenes, audition footage, and bloopers are always fun, but given this film's controversial reception, it would be interesting to hear opinions from the cast and crew. Fans and detractors alike will have to settle for Zombie's commentary on explanations for his unique decisions, which to be fair, is still an engaging listening experience.  – by Hannah Lynch
Michael Lives: The Making of Halloween
A Conversation with Rob Zombie
Given the fact that the documentary feature is almost like an extended supplement to its respective film, it may seem a bit redundant to include an interview on this disc, especially since clips from the conversation are sprinkled throughout. However, for those who want to hear Zombie's thoughts on the making of Halloween in a single place, this is certainly worth the watch. – by Hannah Lynch
VIDEO AND AUDIO
Both titles are ports of their respective first edition Blu-ray releases, complete with the now redundant feature MovieIQ. I wonder if any people tried to use it? More importantly, though, would it still work today? Technical specs differ only in aspect ratio with Halloween being presented in 2.35:1, while Halloween II comes in 1.85:1 and both offer a really crisp image with deep blacks that are still impressive for a 1080p master from over 10 years ago. DTS-HD 5.1 surround is the singular audio track and it's very robust when it comes to providing a surround sound experience, but dialogue is typically on the quieter side of audible. English HOH subtitles are included.
I'm grateful to Via Vision for sending out a copy of this set, even though I was a little hesitant in revisiting both films, and please don't let my works on Halloween II two discourage of from a potential purchase, because it's an excellent edition and a little time capsule of the mid-to-late 2000s when horror was going throi8gh some freaky shit.
HALLOWEEN
(2007 & 2009, director: Rob Zombie)
★★★★