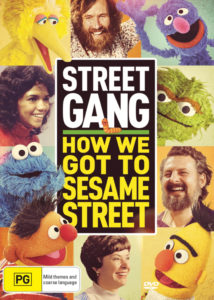 We often regard the eternal question as 'What is the meaning of life?' or 'Are we alone in the universe?', but it's actually 'Can you tell me how to get, how to get to Sesame Street?" I have my own theory that it's somewhere in Greenwich Village, but truth be told, Sesame Street exists in our hearts and minds, not to mention millions of television sets.
Street Gang: How We Got to Sesame Street, produced the by HBO Documentary Films, traces the origins of the landmark PBS children's television program that began way back in 1969, changing the way the household medium was used on impressionable and developing minds; available now on DVD for non-HBO subscribers from Via Vision Entertainment, who have produced a content-rich edition.
Having seen much of classic Sesame Street when I was a kid, including the feature film, Follow that Bird, Street Gang was a very nostalgic ride. I was pointing out so many familiar segments and characters that I was practically that Leonardo DiCaprio meme from Once Upon a Time in Hollywood. While it's not a comprehensive history, we learn how and why Sesame Street came about. We owe our gratitude to socially conscious individuals working in the industry, appalled by how corporate America was using TV to sell candy to kids via cheap gimmicks with no educational value.
With a clear emphasis on diversity, the array of characters, both human and muppet, add to the program's inclusive quality. However, the radical mood of the late 60s found its way in through Matt Robinson, the original actor to play Gordon, who was later replaced by Roscoe Orman for a more toned-down version of the African American family man.
Much of this documentary offers a lot of behind-the-scenes footage, which gives the mostly unseen puppeteers due credit for their tireless efforts in bringing Jim Henson's creations to life, in addition to showing just how much of a well-oiled machine Sesame Street was, with a stable of immense talent I think most of us didn't realise existed until now.
VIDEO AND AUDIO
Contrary to the abundance of HD content on our screens, the inferior DVD format still maintains the majority market share of physical media sales in Australia and is a viable means of availability for niche titles like Street Gang. NTSC formatted in 2.35:1 widescreen, this SD rendering still manages to impress on modern televisions, far removed from the tube tellies of decades past. 5.1 surround helps with "sweepin' the clouds away" offering quality immersive sound while 2.0 stereo sounds just as good but obviously more limited.
SPECIAL FEATURES
Jerry and Richard: The Puppeteers
When it Went Wrong: The Muppet Outtakes
Joe Raposo: The Musical Genius
Sunny Days: The original Song
Sounds of Sesame Street Featurette
Bonus content is basically a continuation of the film, or what they couldn't fit in without blowing outrun time, but it's great material nonetheless, especially 'The Sounds of Sesame Street', which speaks to the level of creativity and imagination of those working behind the scenes. Funnily enough, the DVD itself is almost a throwback to the early 2000s, when extra content was literally that and with a 'Play-All' button, which is a rare sight these days. If you've spent the past 20 years obsessing over the format's mechanics as I have, you'll understand what I mean.
Charles Manson horrified America in August of 69, but it was Big Bird who would later help heal a nation's weary soul and warm people's hearts along with a fictional community who have since been welcomed into homes by generations and the world is all the better for it.
STREET GANG: HOW WE GOT TO SESAME STREET   
(2021, director: Marilyn Agrelo)
★★★★½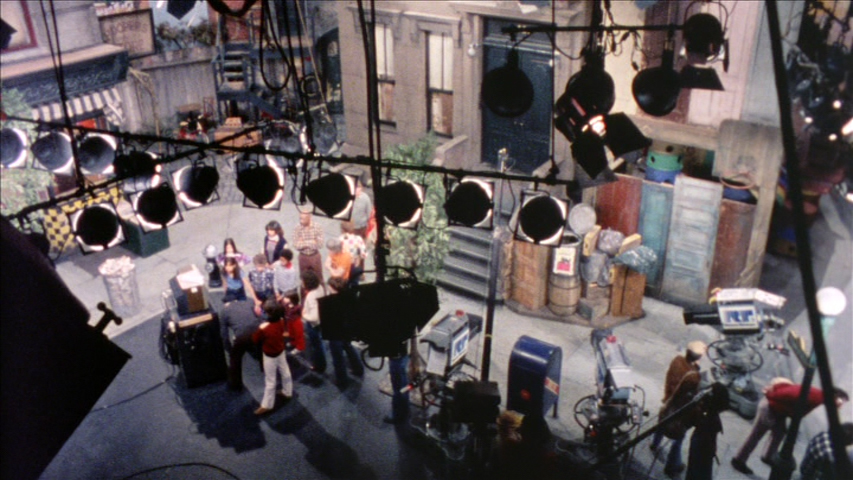 direct dvd screen captures
You can follow cinematic randomness on Twitter and Facebook where you'll find all my cinematic exploits. Thank you for visiting!