I'm fortunate to live in a region that is rich with local history. For the most part it revolves around the power industry, which might sound boring but in fact I find it's quite the opposite. Last night on the very appropriate date of Friday the 13th I spent a very atmospheric hour and a half learning about the paranormal side to our local history, thanks to 'Haunted Hills Tours'. Which is a new tourism venture dedicated to the darker and lesser known history surrounding the former township of Yallourn and it's smaller neighbouring town of Yallourn North; formally Brown Coal Mine prior to 1947. Both communities were of great significance to the national progress of Australia due to the abundance of brown coal for it's rapidly expanding power industry from the 1910's through to the 1980's.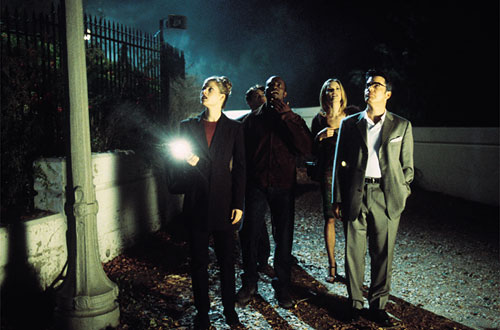 Local ghost whisperer and founder of 'Haunted Hills Tours', Tegan Dawson lead a walking ghost tour of approximately thirty local residents around numerous locations within Yallourn North, telling stories of the macabre and the alleged supernatural. The evening was in danger of being spoiled by an approaching thunderstorm, which thankfully did not eventuate. However, the light rain in addition to the humid summer air further enhanced the overall experience.
There's a great line from the film 'The Shining' about events leaving a trace of themselves behind, which one of the characters likens to burning toast. This is a recurring theme throughout the tour, one I found to be very fascinating as it's a theory I generally gravitate towards. Overall I had a pleasant and educational evening thanks to Tegan's fascinating and most informative guided tour which has forever altered my view on various aspects of the local hill side community.
Tour dates are consistent throughout the year. For booking details and more general information about the tours themselves, visit http://hauntedhillstours.com.
You can follow cinematic randomness on Twitter and Facebook where you'll find all my cinematic exploits. Thank-you!