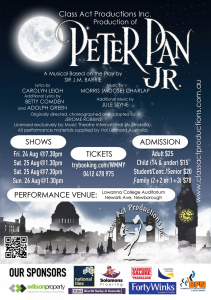 As the month of August comes to an end, Class Act Productions Inc. wrapped up another year of musical theatre with the whimsical favourite, Peter Pan Jr., performed this past weekend at Lowanna Secondary College in Newborough. I attended Saturday night's performance which was graced with a considerable crowd of locals and proud parents. Curtains opened to the silhouette of our tittle character, standing before the window through which he enters to find Wendy, Michael and John sleeping and unaware of the adventures that await them.
Often with Class Act's junior shows, a staple of the local theatre company, I'm thoroughly impressed with the quality and high standard of what are generally small scale productions, and this year was no exception. Minimal sets were creative in design and purpose, providing just enough finesse to tickle the imagination needed to bring the vibrant world of Neverland to life. The costume department, expectantly, offered a dazzling array of colours, most prominent with our rival factions the Lost Boys and the Brave Girls. Sophie Fothergill took on the principal role of Peter Pan, her third performance with Class Act, who is without question an emerging talent. Captain Hook is brought to life by Carolyn Crisp, who at only sixteen has been performing since the age of three and it certainly showed through her devious and melodramatic portrayal of the infamous pirate. Well-choreographed dance and musical numbers release a lot of energy and despite some technical limitations, the illusion of flight is gleefully achieved.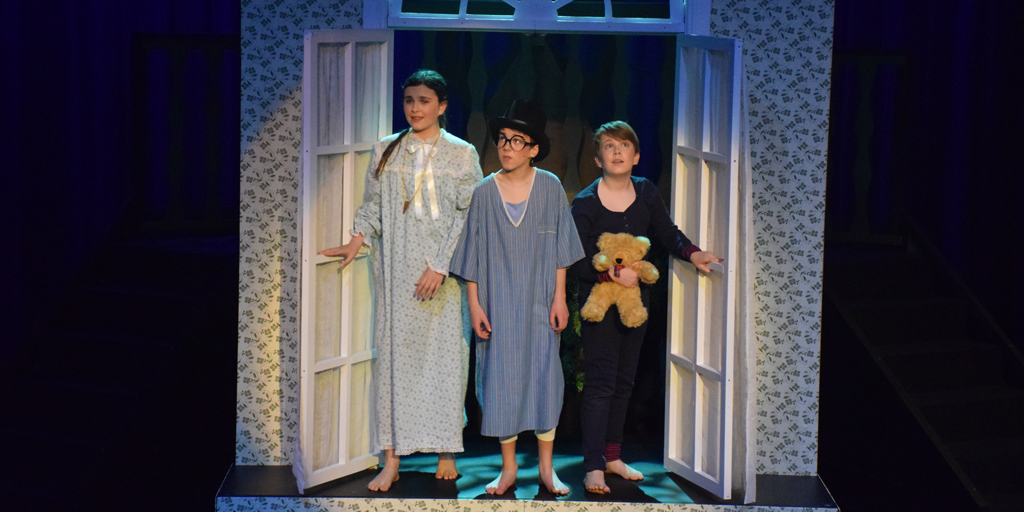 With Aladdin Jr. announced for next year, a new version based on the Broadway smash, Class Act Productions Inc. will no doubt be pulling out all the stops for another spectacular music!
PETER PAN JR.
(2018, dir: Michael Mendez, Mandie Black, David Williams)
You can follow cinematic randomness on Twitter and Facebook where you'll find all my cinematic exploits. Thank you for visiting!