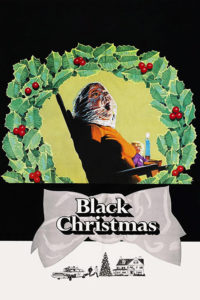 Bob Clark is one of the few directors whose had both ends of the holiday spectrum covered, with the nostalgic fable A Christmas Story (1983) and the morbid classic Black Christmas, released nine years prior. Despite the latter's lack of seasonal cheer, it quickly became the beloved seasonal favourite of many, including Elvis Presley and actor Steve Martin, who once gushed to star Olivia Hussey over watching it 26 times! Since it's 1974 release, the Canadian feature is recognised as one of the earliest stylistic slasher films, predating John Carpenter's Halloween by fours year, a work of which Black Christmas provided much inspiration.
Much like the many great horror movies from the 20th century and beyond, Clark's grisly feature grabbed influence from both real-life events and common folklore. Black Christmas was conceived by screenwriter Roy Moore, who took key elements from both the urban legend The Babysitter and the Man Upstairs and a series of heinous murders which took place in the Westmount section of Montreal, Quebec, supposedly during the holidays. Numerous alterations to Moore's script gave the story a collegiate setting, which Clark used as an opportunity to present a more realistic portrayal of young adult life, capturing it's "astuteness". We've since seen this representation most prominently via the capable and intelligent Laurie Strode in the original Halloween and the ass-kicking Sidney Prescott in Wes Craven's Scream; although both those series did quickly regress to what is more typical of the genre. In the case of Black Christmas, our protagonist Jess, played by Olivia Hussey, is a college student lamenting over an unexpected pregnancy to her boyfriend, Peter, a neurotic and tightly wound music student. During the lead up to their holiday break, Jess and her sorority sisters are plagued by obscene phone calls from an unknown man, who would make the most seasoned of prank callers curl into a ball. Laced with the most vulgar language imaginable and combined with slew of sickening voices, the graphic nature of what is mostly incoherent ramblings more than makes for what is a relatively bloodless film. While the characters and general tone come across as quite mature, the film is not without its common tropes, such as drunkenness of Barb, who provides much of the comic relief along with the inept Sergeant Nash.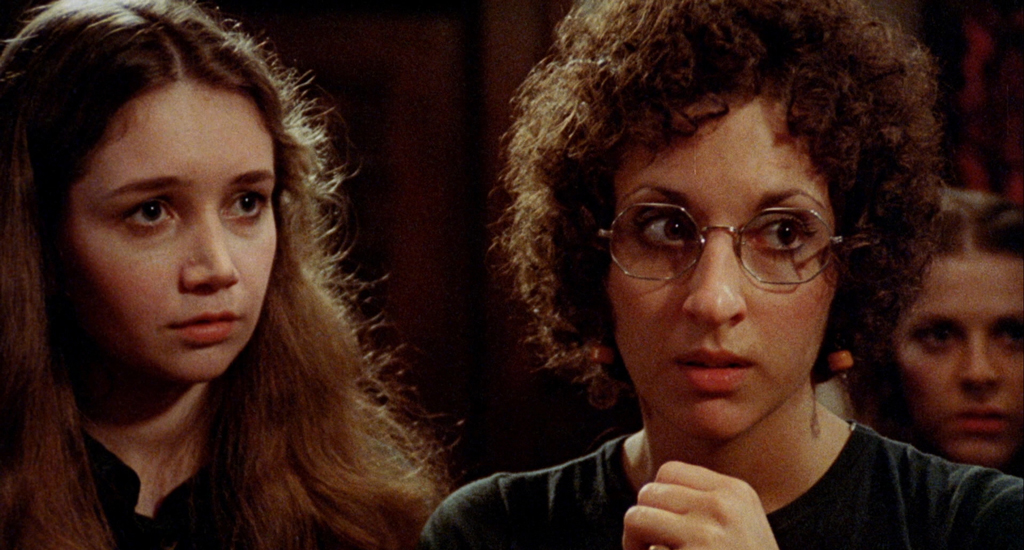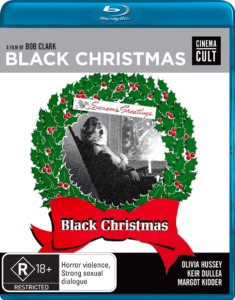 Who is our ominous caller? Well, as much as we're dying to know each time we watch, thankfully his identity has remained an enduring mystery, one that's still discussed and theorised to this day. Staling his victims with nail-biting intensity, only minor clues are given to what we can only describe as a 'shape', sound familiar?  Borrowing from Alfred Hitchcock's Psycho, there's a signature shot of a singular eye, but not one that leers with desire like Norman Bates, one fixed with immeasurable rage and anger.
I was first treated to Black Christmas almost fours year ago on Christmas Eve, where I sat in my modest home theatre watching on with astonishment, awe and disgust. Overwhelmingly impressed with what I consider to the one true slasher, without sounding too dramatic. Now it's taken a rightful place next to my annual viewing of Die Hard on December 24th and stands as one of the few films that never fails to leave me with a lingering feeling of dread.
Black Christmas is available on DVD & Blu-ray  in Australia under Cinema Cult, so make like the late George Michael and give it your heart… or just maybe just your time for now.