Since her humble beginnings as an innocent comic strip first appearing in the New York Daily News from 1924, Little Orphan Annie has been a source of inspiration and hope to millions, particularly those who are less fortunate. Over time the fiery little redhead has become the workhorse of musical theatre, an almost guaranteed success on all fronts. This was no exception for Class Act Productions who broke their attendance record on the last show of Annie Jr. this past Sunday at Lowanna Secondary College in Newborough.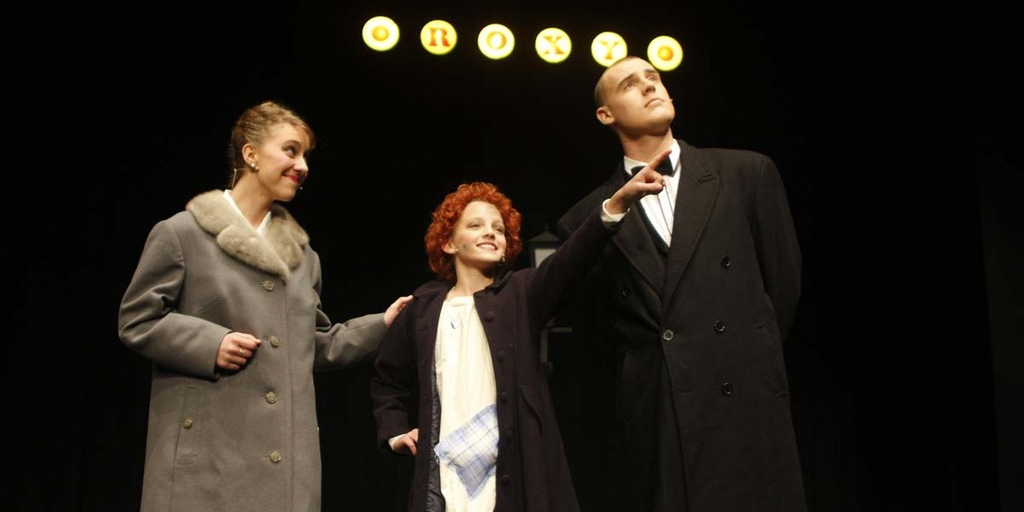 Presenting an abridged version of the popular stage production, an ensemble cast of talented youngsters performed with much enthusiasm and theatrical flair. Musical numbers popped, and decorative set pieces allowed for the all important suspension of disbelief despite technical limitations. This year directorial duties were undertaken by the company's younger members with the executive team present behind the scenes as mentors; with the results more than evident as the seamless production proved to be another hit with locals. While a noticeably shorter than most professional productions, all significant moments and memorable scenes are present; inducing Annie's brief encounter with FDR, which humorously serves as the catalyses for bringing about the end to The Great Depression. Performances from the principal cast were terrific;  Ashlee Jennings as Annie captured the feisty nature and emotional range commonly associated with the iconic orphan, while both Jessica Clark and Oscar Grant were perfectly distinguishable in their respective roles as the drunkard Miss Hannigan and billionaire Oliver Warbucks.
Since first seeing the 1982 film adaption, Annie has long been a musical favourite of mine. Chalk it down to it's optimistic outlook or the characters themselves, but I'm always left with a bittersweet feeling, all of which Class Act Productions were successful in replicating.
Annie Jr. was one of two productions for 2016; the second is The Addams Family, set for October at West Gippsland Arts Centre. Tickets on sale now!  
ANNIE JR.
(2016, dir: Coby Gregg, Rebekah Symons and Denise Twite)
You can follow cinematic randomness on Twitter and Facebook where you'll find all my cinematic exploits. Thank-you!