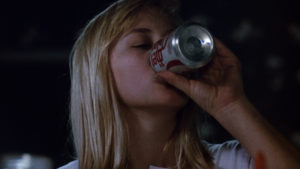 You really have to give the de facto leader of the Dream Warriors, Kristen Parker (Patricia Arquette), much credit. She's extremely production for someone who's a few nods away from making a potential one-way trip to 'Kruegertown'. While blasting Dokken's Into the Fire she builds an impressive paper mache model of Nancy's house; and in a double-whammy attempt to stay awake, she downs Diet Coke with a generous spoon of Maxwell House. However, you could say the sugar-free option for Coke is a little counterproductive.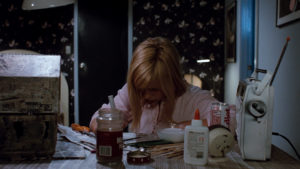 Taryn (Jennifer Rubin) clearly has the right idea; a cigarette and a classic Cola-Cola, but playing Dungeons and Dragons with the boys doesn't prove to be very stimulating. Thankfully, she's not the first victim but unfortunately meets her end via one of Kreddy's most cruel and creative kills in the franchise.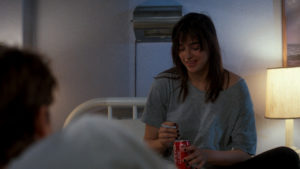 You can follow cinematic randomness on Twitter and Facebook where you'll find all my cinematic exploits. Thank you for visiting!