This may come as a shock being an avid film buff, but I've never seen Shrek, not in it's entirely anyway. However, I am very much aware of the film's immense popularity which ultimately lead to a full-fledged Broadway musical in 2008. Fortunately, I was able to enjoy for myself this past Friday night thanks to Class Act Productions, who are presenting a junior version of the show to local audiences. Capturing the central theme and a main plot points of the fanciful story, it's a perfect version for those like myself who haven't seen the film and those who have alike.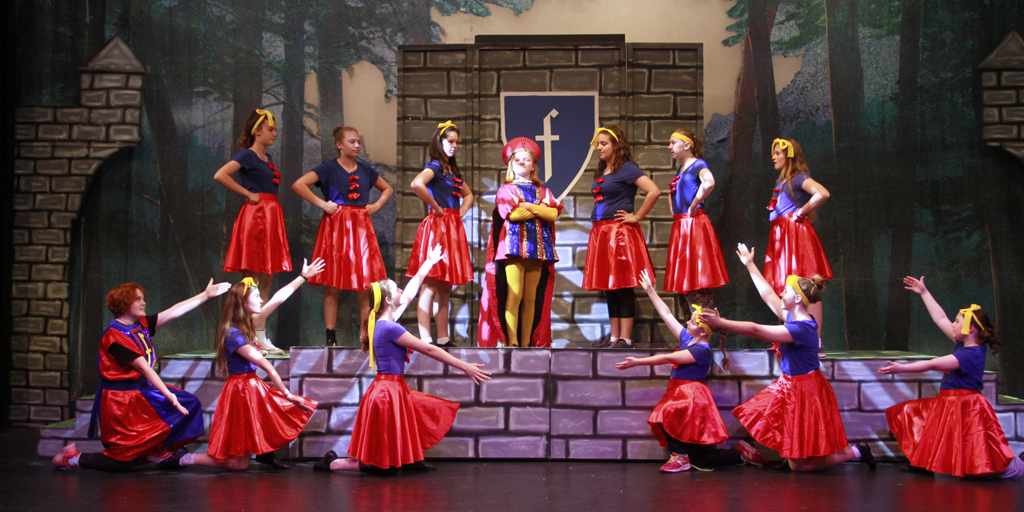 When fairy tale creatures are banished from the Kingdom of Duloc to live in the swamp of a solitary Ogre named Shrek, he agrees to rescue a princess for a villainous lord in order to gain back his land. In this conglomerate of children's literally fiction, the principle and supporting characters all have a familiarly to them, yet feel remarkably unique due mostly to exceptional writing and performances from the young and very talent cast. Oscar Grant excels as the titular Shrek with dry wit, charm and gentle assertiveness; while Jarod Tang as the comic relief, Donkey, proves wholeheartedly why the character is a such a fan favourite. Far from a damsel in distress, Seinna Reid as Fiona isn't exactly the most conventional of female protagonists, but is exudes a warmth and kindness befitting to the role; and lastly Max Mead as Lord Farquaad certainly made his presence known as the undersize and overrated ruler of the land, providing a good dose of humour at his own expense.
Set design, lighting and costumes were to Class Act production's usual high standard as colours popped during the numerous song and dance numbers, which perfectly culminated at the end of key scenes. Shrek Jr. continues next weekend from Friday June 2nd at 7:30PM inside the Lowanna Secondary College Auditorium in Newborough.
SHREK THE MUSICAL JR.
(2017, dir: Michael Mendez, Liam Charleston)
You can follow cinematic randomness on Twitter and Facebook where you'll find all my cinematic exploits. Thank you for visiting!